Brentwood Homes For Sale - Sherwood Park, AB
Located just 20 minutes outside of downtown Edmonton, in the heart of southern Sherwood Park, Brentwood homes for sale consist mainly of comfortable bungalows built in the 1960s. These homes, which tend to be available for purchase in the range of $300,000 to $400,000, make for ideal starter homes or investment properties, thanks to the space and privacy they afford young families. If you want to live within commuting distance of your Edmonton job while still enjoying a small-town lifestyle, Brentwood is an appealing choice that deserves further investigation.
There's a lot more to discover about this charming and well-located neighbourhood. See the listings below, or keep reading about Brentwood real estate and what it's like to live here!
Current Brentwood Real Estate Listings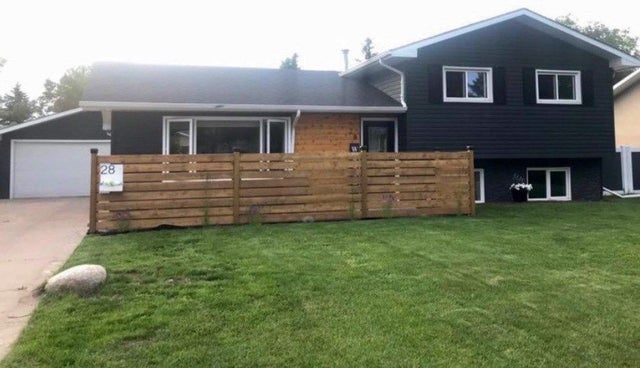 Courtesy of Keltie Swiniarski of NOW Real Estate Group
Single Family
3 Beds
2 Baths
1,146 SqFt
$409,900
Courtesy of Samantha Cowan of Purplebricks
Single Family
3 Beds
1 Baths
1,026 SqFt
$337,500
Courtesy of Sonia Tarabay of RE/MAX Elite
Single Family
3 Beds
2 Baths
1,066 SqFt
$345,707
Don't go into your real estate search without all the right digital tools. Our website offers a fully searchable MLS database, as well as the ability to save searches for the type of home you might like and to set up automatic email alerts for new listings that meet your criteria. You can get all of these features and more for free when you register with Royal LePage Noralta!
Discover Brentwood Real Estate
Brentwood homes for sale offer everything a family needs to be comfortable at an affordable rate. Homes in Brentwood are affordable, with almost all of them selling for between $300,000 and $400,000—though the general trend in prices is towards the low end of that range. These homes, almost all of them Bungalows constructed in the 1960s, generally offer three or four bedrooms across around 1,000 square feet of living space, as well as yards that extend to around 0.17 acres. As a result, they make great homes for new families with smaller children, as they allow those children enough space to live and plenty of outdoor space to play in. The adults, meanwhile, will enjoy having the room to garden or host yard parties.
While more recently constructed homes are generally two- or three-story affairs, the mid-century bungalow offers a lot of advantages, which makes Brentwood homes for sale very attractive. Bungalows are perfect for both young and old, as the risk of falling down stairs is completely eliminated. They're also great for parents who worry about being on a different floor than where their children are playing, as the open and connected one-story layout of most bungalows makes it easy to know what's going on elsewhere in the house. Best of all, Brentwood bungalows tend to be constructed on large properties, providing more privacy from neighbours than your typical two-story home.
Lastly, though this is usually a far-off concern when you're considering buying a long-term family home, bungalows tend to appreciate in value a great deal over the long run. This appreciation is due to the fact that older, bungalow-style homes with larger properties are well-situated for development into larger, more contemporary, suburban homes. Real estate developers tend to target suburban communities just outside of major cities—just like Sherwood Park—and thus drive up the resale values of homes to several times what they sold for a few decades ago. So if you buy a bungalow in Brentwood and plan to raise your family in it, you could be in for a nice windfall in twenty or thirty years!
While these bungalows make great starter homes, they have plenty to offer to any buyer. Many of them have large decks, perfect for entertaining, and fully finished basements that function as cozy entertainment rooms or home offices. You'll also discover that most of these Brentwood bungalows have large driveways and spacious, detached garages fit for two vehicles. Finally, most of them have seen renovations over the years, meaning that you can find beautiful modern kitchens with granite countertops and the latest, top-of-the-line stainless steel appliances.
Life in Brentwood
Residents of Brentwood enjoy immediate access to a number of fantastic amenities, as well as a good location relative to the rest of Sherwood Park and Edmonton overall. At the north and south intersections of Brentwood Boulevard, you'll find plazas with a number of convenient shops and restaurants, including Tim Hortons, 7-Eleven, and Common Ground Coffee. There are also great resources for geeks, with Wizard's Comics in the northern plaza and Nexwave Video Games in the southern one.
More generally, Brentwood is close to a number of the best parks in Sherwood Parks, such as Sherwood Heights Park, Ball Lake Park, and Broadmoor Lake Park. Best of all, with downtown Edmonton only a 20-minute drive away, you're in a great location from which to commute or explore the city.
Don't stop here—there's so much more we could help you with. The best way to get our assistance with your real estate search, as well as the answers to any questions you might have about Brentwood, Sherwood Park, or Edmonton real estate, is to contact Royal LePage Noralta today.